SAP GRC Interview Questions and Answers
by Venkatesan M, on Jun 8, 2017 11:56:25 AM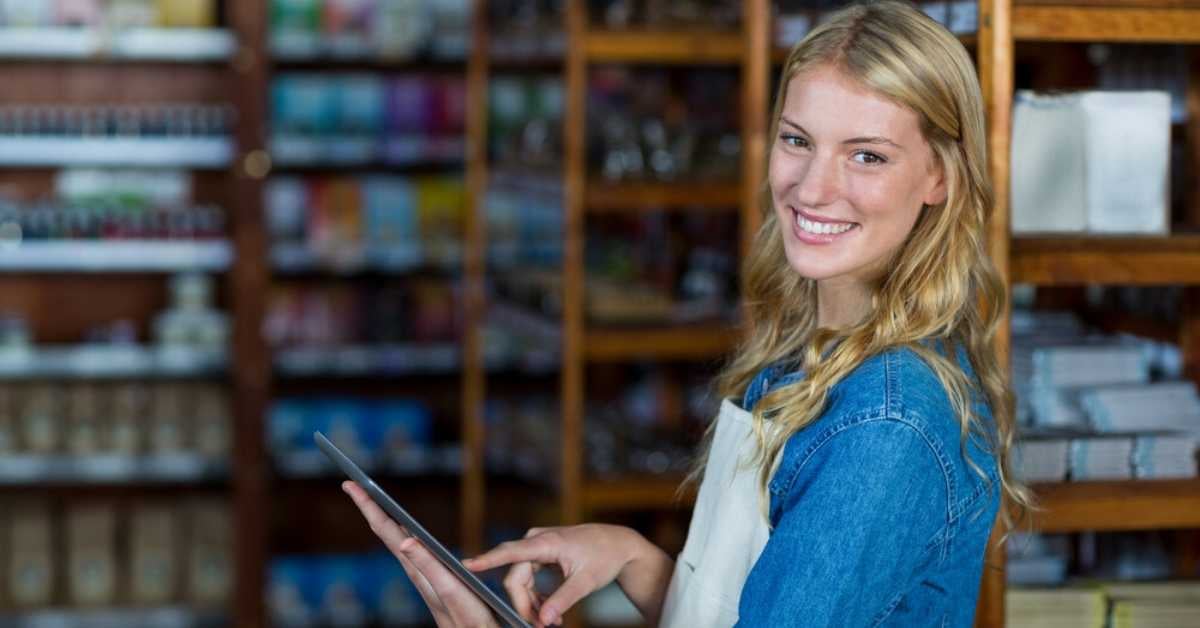 Q1. What is the use of SAP GRC?
Ans: SAP Governance, Risk and Compliance solution enables organization to manage regulations and compliance and remove any risk in managing organizations key operations. As per changing market situation organizations are growing and rapidly changing and inappropriate documents, spreadsheets are not acceptable for external auditors and regulators.
Q2. What are the different activities that you can perform in SAP GRC?
Ans: SAP GRC helps organization to manage their regulations and compliance and you can perform following activities
Easy integration of GRC activities into existing process and automating key GRC activities.

Low complexity and managing risk efficiently.

Improve risk management activities.

Managing fraud in business processed and audit management effectively.

Organizations perform better and companies can protect their values.

SAP GRC solution consists of three main areas: Analyze, manage and monitor.
Q3. What are the different GRC modules you have worked on?
SAP GRC Access Control

SAP GRC Process Control

SAP GRC Risk Management

SAP GRC Audit Management

SAP GRC Fraud Management

GRC Global Trade Services
Q4. What are the key activities under SAP GRC Access Control?
Ans: To mitigate risk in an organization, it is required to perform risk control as part of compliance and regulation practice. Responsibilities should be clearly defined, managing role provisioning and managing access for super user is critical for managing risk in an organization.
Q5. How Process Control is different from Access Control in SAP GRC?
Ans: SAP GRC Process control is used to monitor task and reports in real time and you can generate compliance status of controls in place as per business processes and aligning business processes to perform risk prevention and mitigation.
Q6.What is the use of GRC Risk Management?
Ans: SAP GRC Risk management allows you to manage risk management activities. You can do advance planning to identify risk in business and implement measures to manage risk and allow you to make better decision that improves the performance of business.
Q7. What are the different types of Risk?
Ans:
Risks come in many forms −
Operational Risk

Strategic Risk

Compliance Risk

Financial Risk
Q8.What is SAP GRC Audit management?
Ans: This is used to improve the audit management process in an organization by documenting artifacts, organizing work papers, and creating audit reports. You can easily integrate with other governance, risk and compliance solution and enables organizations to align audit management policies with business goals.
Q9. What is SAP GRC Fraud Management?
Ans: SAP GRC Fraud management tool helps organizations to detect and prevent frauds at early stage and hence reducing minimizing the business loss. Scans can be performed on huge amount of data in real time with more accuracy and fraudent activities can be easily identified.
Q10. What are the key capabilities of Fraud management module?
Ans: SAP Fraud management software can help organizations with following capabilities
Easy investigation and documentation of fraud cases.

Increase the system alert and responsiveness to prevent fraudent activities to happen more frequently in future.

Easy scanning of high volumes of transactions and business data.
Q11. What is Global Trade Services?
Ans: SAP GRC GTS software helps organizations to enhance cross border supply within limits of international trade management. It helps in reducing the penalty of risks from International Trade Regulation authorities.
It provides centralize global trade management process with a single repository for all compliance master data and content irrespective of size of an organization.
Q12. Is it possible to lock all the users at same time in SAP system?
Ans: Yes, using T-code: EWZ5
Q13. What is Authorization object and authorization object class?
Ans: Authorization objects are groups of authorization field that are used to regulate activities in SAP system. All the objects come under Authorization class and grouped by different functional areas like Finance, accounting, etc.
Q14. How do you perform user authorization in SAP system using GRC access control?
Ans: SAP GRC access control uses UME roles to control the user authorization in the system. An administrator can use actions which represents the smallest entity of UME role that a user can use to build access rights.
One UME role can contain actions from one or more applications. You have to assign UME roles to users in User management engine (UME).
Q15. What is UME and how it works?
Ans: User management engine (UME). When a user does not have access to a certain tab, the tab will not display upon user logon when user try to access that tab. When a UME action for a tab is assigned to that particular user, only then he will be able to access that function.
All available standard UME actions for CC tabs can be found in the tab "Assigned Actions" of the Admin User.
Q16. What are CC roles that can be created at time of implementation?
Ans:
CC.ReportingView
Description: Compliance Calibrator Display and Reporting
CC.RuleMaintenance
Description: Compliance Calibrator Rule Maintenance
CC.MitMaintenance
Description: Compliance Calibrator Mitigation Maintenance

CC.Administration
Description: Compliance Calibrator Administration and Basis Configuration
Q17. What is Risk Analysis and Remediation under Access Control?
Ans: Risk Analysis and Remediation (RAR)
In GRC access control, you can use Risk Analysis and Remediation (RAR) capability to perform security audit and segregation of duties (SoD) analysis. It is a tool which can be used to identify, analyze, and resolve risk and audit issues linked to regulatory compliance.
Q18. What are the key activities that Process Control share with Access Control in GRC?
Ans: Access control and process control shares the compliance structure in below areas
In process control solution, controls are used as mitigation control in access control under SAP GRC 10.0 solution.

Access control and process control share same organization.

In process control, processes are used as business processes in access control.

Process control and access control are integrated with access risk analysis to monitor segregation of duties SoD.
Q19. What are different Process Control areas that are shared with Risk management?
GRC Role assignment

Process Control planner

Risk Management Planner

Central Delegation
Q20. What is IAM Internal audit management?
Ans: Internal audit management allows you to process the information from Risk management and Process control to use in audit planning. Audit proposal can be transferred to audit management for processing when required and audit items can be used to generate issues for reporting. IAM provides you a place where you can perform complete audit planning, create audit items, define audit universe and create and view audit reports and audit issues.
Q21. What are the different activities that can be performed under IAM?
Ans: In Internal Audit Management work center you can perform various activities
Audit Universe contains auditable entities

Audit Risk Rating

Audit planning to define procedure for audit compliance

Audit issues from audit actions

Audit reports to see what risks are there on auditable entities
Q22. What is an Audit Universe?
Ans: Audit Universe contains audit entities which can be classified as Business units, Lob's or departments. Audit entities define the audit planning strategy and these can be linked to Process control and Risk management to find risks, controls, etc.
Q23. What is Audit Risk Rating ARR?
Ans: Audit Risk rating is used to define the criteria for an organization to find risk rating and establish ranking for risk rating. Each audible entity is rated as per management feedback in ARR. You can use ARR to perform the below
You can find set of auditable entities and risk factors

Define and evaluate risk scores for risk factor in each auditable entity.

As per risk score, you can rate the auditable entity.

You can also generate an Audit plan from ARR by comparing risk scores for different auditable entities. Selecting the high risk score auditable entities and generate audit proposal and audit plan proposal.
Q24. What is the use of Report and Analytics Work Center in GRC?
Ans: Reports and Analytics Work center is shared by Process Control, Risk management and access control. The Process Control Reports and Analytics work center consists of Compliance section in GRC application.
Q25. What are the different reports under Process Control?
Ans: In compliance section, you can create various reports under Process Control.
Evaluation Status Dashboard
Shows a high-level picture of the overall status of corporate compliance throughout different business entities and provides analytics and drilldown capabilities to view data on different levels and dimensions.
Displays the results of surveys.
Provides comprehensive information on master data, evaluation, and remediation activities for subprocesses and controls.
Q26. What is SoD Risk Management?
Ans: In every business, it is required to perform Segregation of Duties risk management starting from Risk recognition to rule building validation and various other risk management activities to follow continuous compliance.
As per different roles, there is need to perform Segregation of Duties in GRC system.
Q27. Based on SoD, what are the common roles and their key duties?
Ans: Business Process Owners
Identify risks and approve risks for monitoring.

Approve remediation involving user access.

Design controls to mitigate conflicts.

Communicate access assignments or role changes.

Perform proactive continuous compliance.
Senior Officers
Approve or reject risks bet ween business areas

Approve mitigation controls for selected risks
Security Administrators
Assume ownership of GRC tools and security process

Design and maintain rules to identify risk conditions

Customize GRC roles to enforce roles and responsibilities

Analyze and remediate SoD conflicts at role level
Auditors
Perform risk assessment on a regular basis

Provide specific requirements for audit purposes

Perform periodic testing of rules and mitigation controls

Act as liaison bet ween external auditors
SoD Rule Keeper
Perform GRC tool configuration and administration

Maintain controls over rules to ensure integrity

Act as liaison bet ween basis and GRC support center
Q28.What are the different phases in GRC Risk Management?
Ans: There are various phases in risk management process
Risk Recognition

Rule Building and Validation

Analysis

Remediation

Mitigation

Continuous Compliance
Q29.What are the different phases under Risk management in GRC?
Ans:
Risk Recognition

Rule Building and Validation

Analysis

Remediation

Mitigation

Continuous Compliance
Q30.What is rule building and validation under Risk Management?
Ans:
Reference the best practices rules for environment

Validating the rules

Customize rules and test

Verify against test user and role cases
Q31.How do you perform Risk classification? What is difference between low, medium and high risk classification?
Ans:
Risk should be classified as per the company policy. There are various risk classifications that you can define as per risk priority and company policy
Critical
Critical classification is done for risks that contains company's critical assets that are very likely to be compromised by fraud or system disruptions.
High
This includes physical or monetary loss or system-wide disruption includes fraud, loss of any asset or failure of a system.
Medium
This includes multiple system disruption like overwriting master data in the system.
Low
This includes risk where the productivity losses or system failures compromised by fraud or system disruptions and loss is minimum.
Q32.You have created a custom role methodology for your firefight related security roles. However, when you create a specific firefight related security role, the expected methodology is not applied. What could be the reason?
Ans: The BRFplus decision table does not contain the appropriate condition.
Q33.What is difference between preventive mitigation controls and detective mitigation controls?
Ans: Preventive mitigation control is used to reduce the impact of risk before it actually occurs. There are various activities that you can perform under preventive mitigation control
Configuration

User Exits

Security

Defining workflow

Custom Objects
Detective Mitigation Controls
Detective mitigation control is used when an alert is received and a risk occurs. In this case the person who is responsible to initiate corrective measure to mitigate the risk.
There are various activities that you can perform under detective mitigation control
Activity Reports

Comparison of plan vs actual review

Budget review

Alerts
Q34. What is the use of Superuser privilege management in GRC?
Ans: In SAP GRC 10.0 Superuser privilege management needs to be implemented in your organization to eliminate the excessive authorizations and risks that your company experiences with the current emergency user approach.
Q35. Is it possible that super user can act as Firefighter?
Ans: Superuser can act as firefighter and have the following additional capabilities
It can be used to perform tasks outside of their normal role or profile in an emergency situation.

Only certain individuals (owners) can assign Firefighter IDs

It allows an extended capability is provided to users while creating an auditing layer to monitor and record usage.
Q36. What is difference between Administrator and Owner standard role under Superuser Privilege?
Ans: You can use following standard roles can be used for super user privilege management.
/VIRSA/Z_VFAT_ADMINISTRATOR
Ability to configure Firefighter

Assign Firefighter role owners and controllers to Firefighter IDs

Run Reports
/VIRSA/Z_VFAT_ID_OWNER
Assign Firefighter IDs to Firefighter users

Upload, download, and view Firefighter history log
Q37. How do you check Superuser logs?
Ans: Use T-Code: Transaction: /n/VIRSA/ZVFAT_V01
Q38. What are the advantages of using Global Trade Services?
Ans: Below are the key advantages of using Global Trade Services
It helps in reducing the cost and effort of managing compliance for global trading.

It can ease time-consuming manual tasks and helps in improving the productivity.

Reduces the penalties for trade compliance violations

It helps you to create and improve the brand and image and avoid trade with sanctioned or denied parties.

Better Customer satisfaction and improve the quality of service.

It fastens the inbound and outbound processes by performing customs clearance and also helps in removing unnecessary delays.
Q39. What is difference between single and derived roles?
Ans: For Single role, you can add/delete Transaction codes while in derived roles you can't add T-codes.
Q40. What do you understand by user buffers?
Ans: User buffer stores all the authorization of a user.
Q41. What is the maximum number of Transaction codes that can be assigned to a user?
Ans: You can assign 14000 transactions to a role.
Q42. How do you delete old security logs?
Ans: Using SM18 Transaction Codes.
Q43. How do you implement firefighter's id in SAP GRC system?
Ans: Implementing firefighter ID's consists of following steps
Creating Firefighter ID's for each business process area

Next is to assign necessary roles and profiles to carry firefighting tasks.

You shouldn't assign profile SAP_ALL
Q44. What do you understand by ruleset? What is default rule set in GRC system?
Ans: Collection of multiple rules is known as rule set. In GRC, we have default rule set known as Global rule set.
Q45. How do you perform Role modification in SAP system?
Ans: Using PFCG_TIME_DEPENDANCY back ground job.
Q46. What is the landscape of GRC system?
Ans: GRC landscape has 2 systems
SAP GRC Dev

SAP GRC PRD and there is no quality system.
Q47. What is the use of Segregation of duties in SAP system?
Ans: SOD is implemented in SAP system to detect and monitor fraud in business transactions.
Q48. What is the table name to store illegal password details in SAP system?
Ans: Table USR40 is used to store all illegal password details.
Q49. How do configure a user to login to SAP GRC system?
Ans: You need to assign following roles to user to login to GRS system
Portal authorization

Applicable PFCG roles

PFCG roles for access control, process control and risk management
Q50. What are the key capabilities that you can perform using Superuser privilege management?
You can allow Superuser to perform emergency activities within a controlled and auditable environment

Using Superuser, you can report all the user activities accessing higher authorization privileges.

You can generates an audit trail, which can be used to document reasons for using higher access privileges.

This Audit trail can be used for SOX compliance
Click to Know more << SAP GRC