Interview Questions For Measuring Social Media ROI
by Bhavya Sri, on May 27, 2017 11:56:10 AM

Q1. Importance of Social Media
Ans: Since Social Media is highly customizable in nature with social media ads, it is important for every business, be it small or large. For instance, Facebook ads allow you to target users by things like industry, education level, location, history of purchases, and the pages they have liked.
Q2. Do you know what Facebook Edgerank is? Why is it important?
Ans: Facebook Edgerank is the algorithm used by Facebook to determine whether your posts should be put up or not in the news feed of your page as well as your follower's page and what should be their position.
Edgerank measures
The affinity between you and your followers

How links, video, images, and content engages the reader

And the time of the post.
All these aspects impact the marketing strategy of your Facebook Business page which makes it so important to understand Edgerank.
Q3. What are the social media success tracking tools?
Ans: It is important to track the social media success to know if you are on the right track or not and if not, then what could be done to improvise the performance. The relevant metrics that could be used to track social media success are:
Google Analytics
To measure how much traffic is being directed to your website from different social media channels.
Quality and relevancy of content
By monitoring the unique page views, total pages viewed, and the time spent on a page can be used to review the quality of content.
Observe the conversations about your company
The share of voice is nothing against conversations about your company vs that of your competitor's. You can observe this by a simple yet effective formula i.e., company's mentions on social media platforms and the mentions of your competitor's name on the same.
You can use SocialMention, a free tool to track the names.
Tracking with Social CRM tool
You can track the total size of community and engagement with the help of a social CRM tool.
Tracking overall Social Media Returns
By adding up the total of your positive, negative, or neutral mentions, you can measure the social media returns over time.
Q4. What KPIs (Key Performance Indicators) would you recommend to report on social media efforts?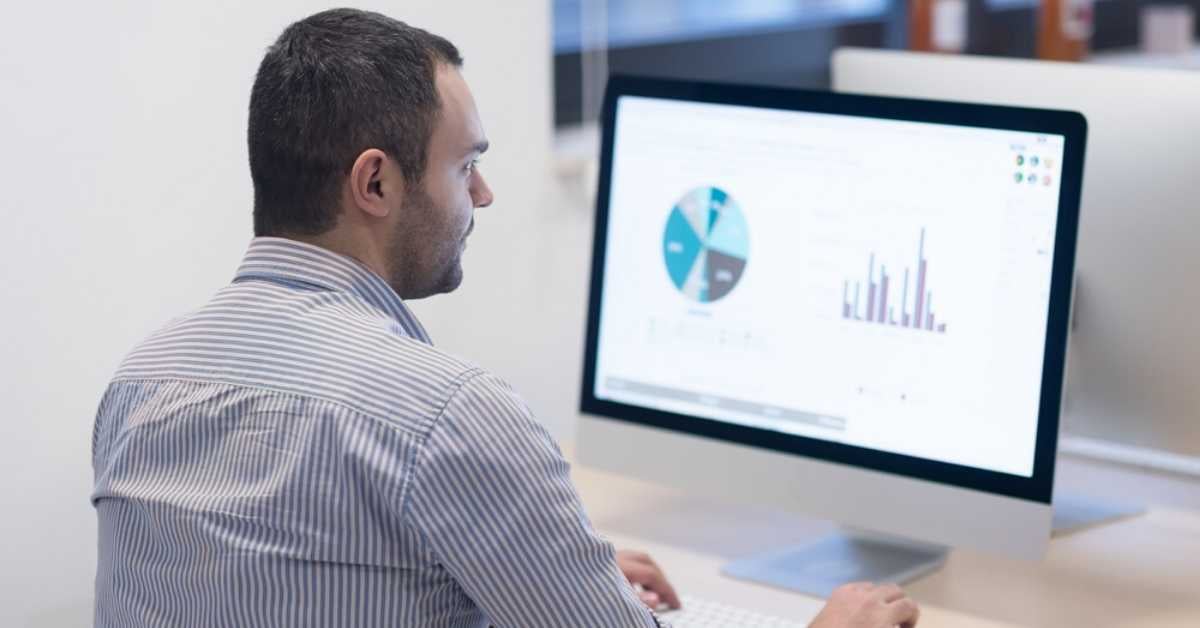 Ans: There are various key performance indicators like Video or SlideShare views, Social Connections, Traffic Data, Mentions, Comments, Likes, Shares, Demographics and Location, the number of active followers, and more.
One should identify to determine the reach and engagement of the company on social platforms. By tracking the right KPIs, the company will be able to make adjustments to your social media budget and strategy.
Q5. Is Google+ worth for using in a business?
Ans: Google+ provides a unique tool 'Hangouts' which helps a business to have video conversations with its followers at zero cost. If you regularly share high-quality content on Google+, it will get indexed instantly and thus, it becomes easier for one to rank their website on target keywords.
With +1s on Google+, the company will have a greater chance to have a higher ranking on Google.
It is also advisable to integrate the Google+ page with other platforms like LinkedIn, Facebook, YouTube, and company's website.
Q6. What is RSS Feed and why it is crucial?
Ans: The full form of RSS is Rich Site Summary. RSS is an XML file. These feeds push content to company's site and allow readers to subscribe to their feed.
Benefits of generating RSS Feed are
Helps you get wider audiences for the content

It enables you in email subscriptions, feeding content to readers, and live bookmarking.
Q7. What are the elements of a viral video?
Ans: Some of the elements necessary to make a video viral are:
Deciding the audience before creating the content of the video.

Making the first 20 seconds of a video compelling. These 20 seconds will influence the viewers whether to watch it further or not.

Time relevance should be observed as it encourages the campaign's viral potential.

The video must be entertaining to the masses as well as universal.

A catchy line or phrase must be there to hit the viewers' thought process positively.

Create attention grabbing and compelling title with relevant tags to include widely searched key terms. An interest description will act as a teaser to the audience.

Seed the video to journalists, influencers, and bloggers for whom it is most relevant to.
Q8. In what ways can you measure social return on investment (ROI)?
Ans: You should know the company's goals and objectives before starting to track and measure their social ROI. There are various ways in which it could be measured:
Customer Acquisition

Reach

Traffic

Lead Generation

Revenue

clicks

Contest Entries
These are some factors you can use to measure social ROI. After establishing what is the marketing goal of the company, you shall then assign financial values to each goal.
Q9. What are the best practices on Twitter?
Ans: Some of the best ways to use Twitter are:
Using not more than 2 hashtags every tweet.

Keeping the tweets around 100 characters. Make your tweets crisp and hitting.

Schedule and plan your tweets with the help of Buffer or TweetDeck.

With the help of Twitter Advanced search, you can manage your Twitter Marketing activities.

Keeping a check on Twitter Analytics to know what could be done to improvise the strategy.
Q10. How can you boost Facebook reach?
Ans: Some of the tips to increase your reach on Facebook are:
Buy some ads

Stop using 3rd party tools

Improve your Facebook EdgeRank

Keep building your own Website and Email list
Q11. Why did you choose Social Media industry?
Ans: This is one of the most common social media interview questions you will face.
With this question, the recruiter wants to know more about you as a candidate and why you chose to work as a social media marketer. Tell them your passion and your enthusiasm to work in the industry in the future. Back your answers with a story with regard to what makes you a fitting candidate.
The near best response could be to say that you are aware that the industry is dynamic and challenging which attracts you even more. Show that you don't prefer a boring job rather you would love to overcome challenges every day.
Q12. What is your most successful social media campaign? Why?
Ans: Everyone show (probably brag) their accomplishments in their CV and the chances are high that you have done it too. Then why is the interviewer posing such a question?
Well, they wish to know about your accomplishments in your words. They want to know how you started a particular social media campaign, how you tracked the success, and what profit it made for the company. While you are talking about your previous campaigns, they will judge you on your enthusiasm for the industry and how passionate you are.
Pro Tip: Talk in numbers and don't give them false hope.
Q13. Do you know our competitors? What Social Media strategies are adopted by them?
Ans: Be prepared for this question. Don't forget to do your homework. You should learn about the company you have applied to, know their background, what are their key areas, their competitors and what strategies are adopted by them.
Personalized Social Media Interview Questions and Answers
Here are some of the social media interview questions and answers according to the job profiles. You will find questions for freshers along with high-profile jobs.
Q14. What are the tricks that can drive more traffic to our blogs?
Ans: Few of the ways for driving traffic to your blog are:
Promotion of content across platforms like Tumblr.com, Pinterest.com, Facebook.com, and more.

Use Instagram to share the title of your blog post or image. Post images to platforms like Twitter, Flickr, Foursquare, Facebook, and Tumblr.

Giving short presentation of content on SlideShare and providing link to the content or blog from SlideShare.

Pin your post to Pinterest contributors by using an attractive title of the blog, image, hashtags, and adding keywords.

Create a few seconds preview of your post like Vine or video which could be posted on Twitter and Instagram with a link to the blog post.
Q15. What are top Social Media Marketing Tools to consider?
Ans: Here are some of the best social media tools to leverage:
This tool manages multiple pages, brands, and searches. It assigns the task to team members, post analytics, competitor research, and reporting.
It is used for search or monitoring, reporting, social media dashboard, and team management.
Enterprise social media management application for post analytics, research, listening, and campaigns.
For collecting messages from social into one collaborative inbox, customer engagement platform, e-mail voice etc.
Similar to HootSuite, TweetDeck helps to manage multiple social media platforms like LinkedIn, Foursquare, Twitter, Facebook, and MySpace.
This tool is used to measure user engagement over time across various social media networks. It also gives clue on what kind of content will suit your business the best.
Q16. What is the difference between social customer service environment and social marketing environment?
Ans: This question will differentiate between mediocre candidates and above par candidates.
Social Marketing Environment
It calls for a more conversational approach. Since most social media conversation doesn't revolve around sales, the best candidate will be able to recognize where someone is in their purchase journey and thereby, will guide them to their destination.
Social Customer Service Environment
This requires the ability to resolve conflict, patience, and empathy. The candidate must be able to recognize situations that call for an escalation to management. As a social media expert, you should know that you are not responding just one customer but the audience of future customers.
Q17. What are the marketing strategies to generate leads?
Ans: They will hire you only if you know how to generate leads!
Here you need to know how social media is giving you an something quantifiable for the investment you are putting in.
Social Media ROI = No. of Leads
Be ready to talk about social media advertising. Know the strengths of each social media platforms. Remember that Facebook ads offer a pool of opportunities for businesses.
Q18. What is the most important task of a social media manager?
Ans: With this question, the recruiter will judge you on how you prioritize your task list. You can answer by monitoring the audience within the brand's social channels.
The most important task of any social media manager is not to get likes or shares on the posts shared but to engage the followers regularly. It is important to make your fans feel that you are there for them and care for them. Showing them interest to have them as a customer will do the trick!
Q19. Have you ever handled online reputation crisis?
Ans: It is one of the most common social media interview questions faced by a social media manager.
Tell them what 'Online Reputation Crisis' means to you (in accordance to their company's working) and what are the possible steps you would take to resolve the problem.
Suggest them to have 'best practice' protocol if they don't have one. Mention about the social media policy and how will you resolve the conflicting situation.
Q20. How can we allocate a budget for social media advertising?
Ans: You should prepare your answer on the basis of how best to allocate your budget and how can you track if it is successful or not.
For instance, let's take a typical budget for Facebook ads. Depending on the type of company and the market, a minimum of $500 per month is a good start.
Investment in content marketing and social media is mandatory for success. There are 6 ways to consider if you want to see the Return on Investment (ROI):
Training

Manpower

Time

Financial

Monitoring, publishing and reporting software

Attention
Q21. What online communities have you managed in the past?

Ans: Here, you can mention how big the accounts you managed were, the number of followers, the strategy you followed, etc. Not enough big brand experience? No problem, you may also talk about your personal social networks but make sure they are "job seeking friendly".
Q22. Which social media channels do you recommend for our business?

Ans: Make sure you study the business you're interviewing with, think about their target audience, industry they work in and possible strategies they could follow and then compare it to what each social network offers. You'll have no problem to tackle this question and other similar ones if you have done your homework and informed yourself about the business/brand beforehand.
Q23. What do you think should be the goals of our Facebook/Google+/Twitter account?

Ans: As with the previous question, this answer depends on each company and on the specific needs they have. Again, you should investigate what they have done in the past on their social networks and also what they could improve. Hint: Make sure to share reachable and measurable goals.
Q24. What strategies would you implement for helping generating leads (or conversions)?

Ans: Share the facts! Talk about successful strategies you have used in other projects. You may also describe strategies you think could be useful to their company in particular.
Q25. How can social media help create value for SEO?

Ans: SEO skills are important to have when you are working with social media. Talk about your SEO strategies, the tools you use and the way you measure and analyze the results.
Google Analytics is a must here. Also, provide examples and be prepared to be tested by the recruiter.